All you need to know about Poinsettias
Poinsettias are perfect for decorating your home during Christmas. A great option for a table centrepiece, their brightly coloured leaves will beautifully complement your Christmas décor. Most Poinsettias are thrown away after Christmas, but with a bit of TLC you can keep them going for longer and have them always on hand to beautify your home.
In this article, we will discuss all you need to know about Poinsettias and make some decorating suggestions for Christmas.
What are Poinsettias?
Poinsettias generally flower between in December and January and feature stunningly bright red star-shaped leaves. Red is the most widely available colour, but some garden centres and nurseries will stock the plant in pink and cream colours too.
People usually buy the Poinsettia for these leaves. It is a little-known fact that the actual flower of the plants is the tiny yellow berry-like structures at the centre of each leaf. Due to the increase in popularity of indoor house plants, Poinsettias are on the rise in UK homes and are right on trend during winter. One important thing you should know about Poinsettias is that they are toxic to pets, so you should be careful of your furry friends!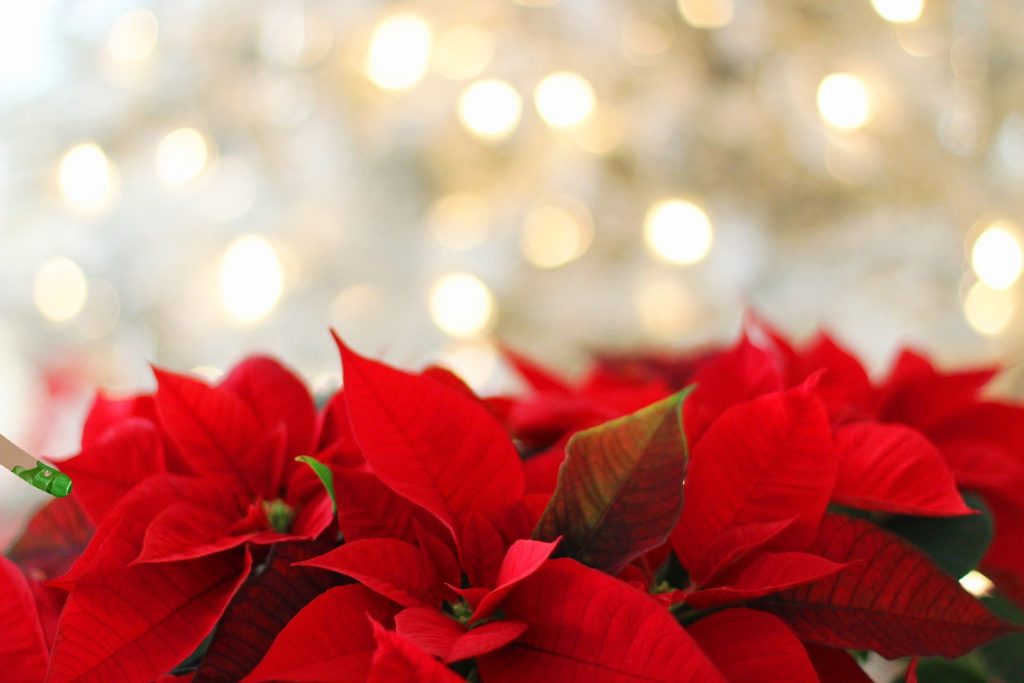 After purchase
Poinsettias aren't hardy plants; they need care and attention. When you purchase your Poinsettias, make sure you transport them carefully, as the winter cold can damage them. Try asking for them to be wrapped all round or placed in a bag.
Plant them in moist (but not soaking) compost with some grit also. Put them in a warm, well-lit spot away from strong sunlight. It's also best to avoid areas with draughts as the cold can cause the leaves to wilt. A well-sealed window is a good place to put your Poinsettias.
Make sure that you water Poinsettias sparingly, as overwatering can damage them. Try to only water when the compost surface is drying out. The flowering life of Poinsettias is extended by humidity, so mist them regularly with a spray bottle if the air in your home is on the dry side.
Extending life
Unfortunately, these plants don't last long. And if they last into a second year, they can be disappointing. However, with plenty of care, they can continually regrow with a beautiful display each year.
The first task is to prune back the plant as winter ends and keep them at a slightly lower temperature (around 13°c). Then as spring comes to an end, repot them in a light and cool spot over summer, feeding monthly with a low-nitrogen and high-potassium fertiliser.
It also recommended to have a stricter routine with the plant as November arrives. Try giving the plants 12 hours of sunlight and 12 hours of darkness every day in order to encourage the red leaves.
Decorating ideas
As mentioned before, Poinsettias are perfect Christmas decorations. The leaves perfectly complement red and gold decorations. If you have a pot featuring festive colours such as red, gold and green, this would be the ideal planter for your Poinsettias.
Or you could style it alongside white and other light colours to create a pretty contrast. For example, Poinsettias would look stunning alongside snowberries or white cyclamen. Why not try your hand at some origami and create some bright decorative flowers to sit with your Poinsettias?
Create a beautiful centrepiece with your Poinsettias and spruce them up with holly, eucalyptus, tinsel and more. The papery texture of the leaves also make them easy to decorate with glitter and other colours. Simply finish with a red or white tapered candle and 'voila' you have an eye-catching table centrepiece ready for the big day!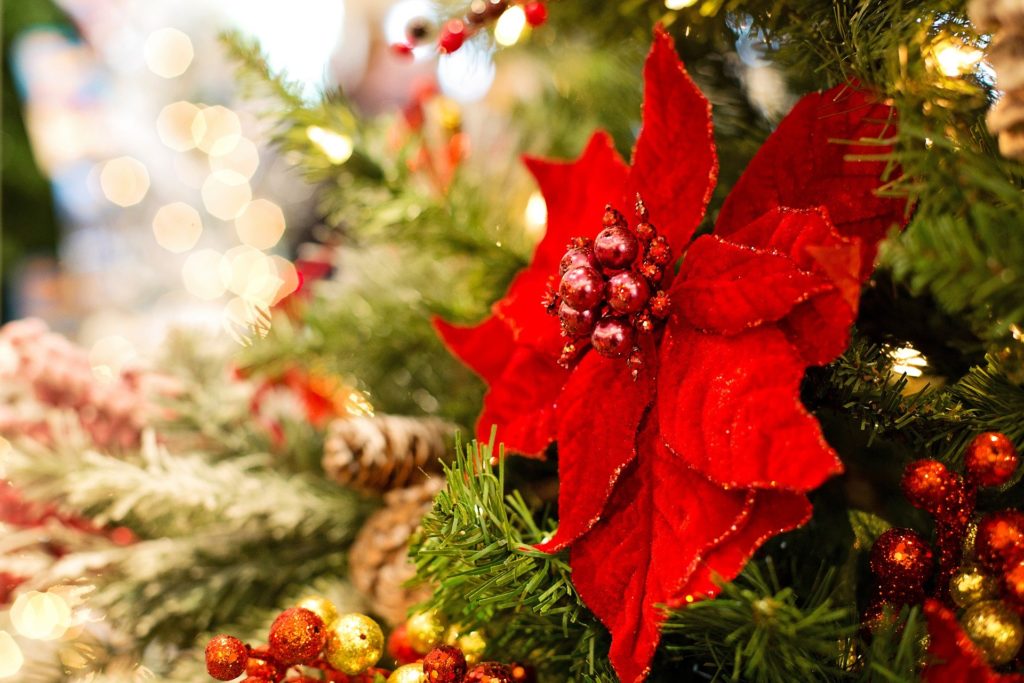 Conclusion
Overall, Poinsettias are truly beautiful winter plants. If you only want them for Christmas decoration, then not much needs to be done other than buying and potting. However, if you want to try your hand at keeping them going for longer, then some pruning, feeding and routine can encourage them to display their beautiful leaves year on year. And it is totally worth the effort!