The top gardening trends of 2021 – what's next in 2022?
2019 has been a year of moving and shaking for many reasons! But the cheerier side of 2019 was the progress we saw in the gardening world. With people becoming more environmentally aware, we saw moves towards bee-friendly gardens, as well as themed gardens and multi-sensory spaces. This makes us hopeful for next year, so let's go through some of the gardening trends of this year, and then try to guess what 2020 will look like.
5 Gardening Trends of 2021
1 – Urban gardening
Green spaces have been diminishing for years, but a revolution has begun! Homeowners and renters in the more built-up areas of the country have noticed that while their outdoor space may be limited, the opportunities are not.


We noticed a new surge of popularity for space-saving gardening techniques including hanging baskets, plant stacking, trellis, and rooftop gardens. Suddenly, front doors and porches everywhere have been beautified by the best decorations out there – mother nature!


With this shift of focus away from back gardens, to the front of houses and even up the walls, we can hope to see many more vibrant colours to contrast the urban grey in 2021.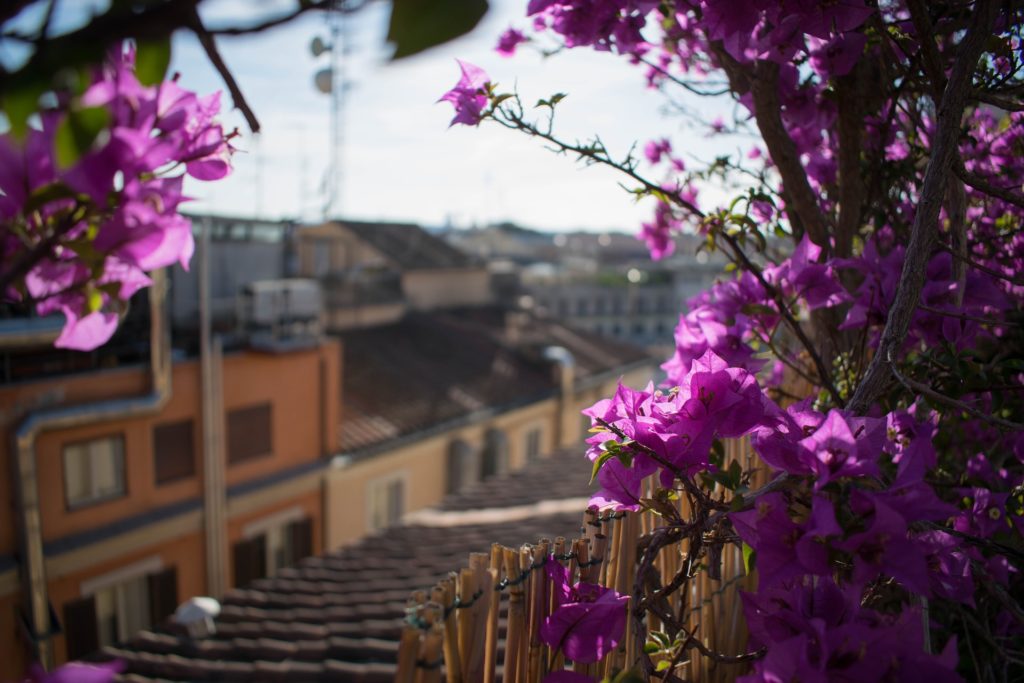 2 – Immersive gardens
A lot of our inspiration and ideas these days come from social media and the one thing social media loves the most is aesthetic. What is more aesthetically pleasing than a fully immersive garden?

Planting schemes today seem to be focused on textures, colours, fragrances, and other themes rather that one specific centrepiece. With additions of wall-climbing plants and canopies, a lot of gardens are now small and enclosed havens, rather than open landscapes. This trend goes hand-in-hand with urban gardening, so it looks, smells and feels like sensory gardens are here to stay.
3 – Bee-friendly Gardening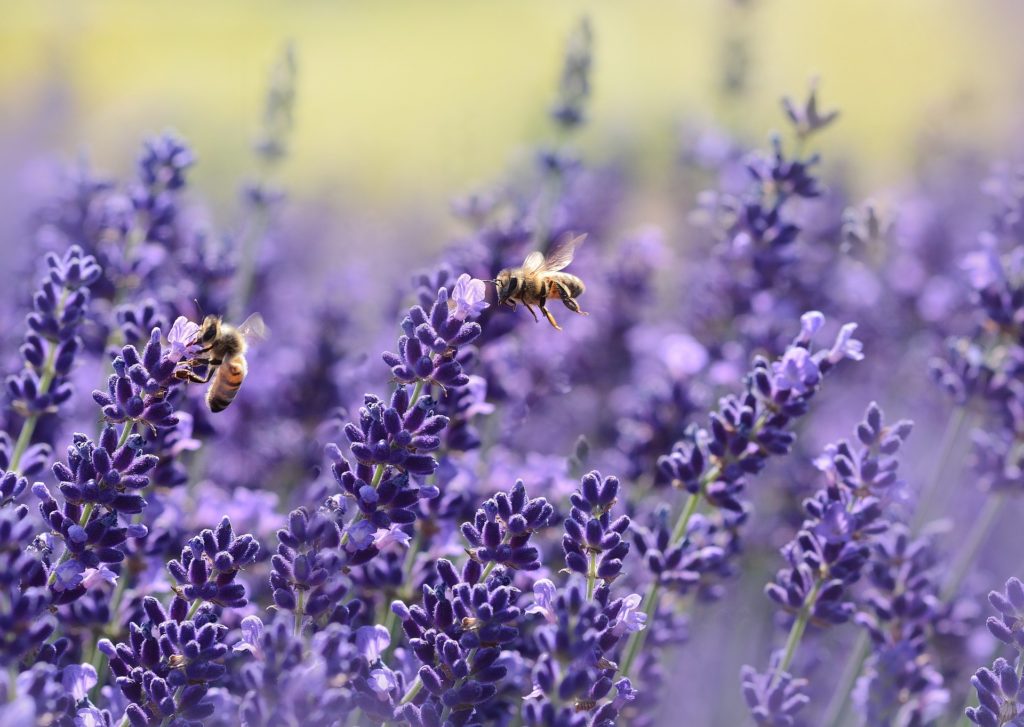 You've heard about it – our little busy, buzzy friends are on the decline. That's why we are so pleased to see more bee-friendly gardens around. The tiny creatures just love lavender, honeysuckle, snowdrops, and other wildflowers. There are so many opportunities to plant these as bedding or in containers.
Even if you don't have much outdoor space, there are so many community projects, such as 
ShedX
, that aim to plant verges covered with wildflowers, perennials, and other bee-friendly plants. Go check them out and get involved!
4 – Health and wellness
We always knew gardeners were the happiest people! And everyone else is finally catching onto this, as it is reported that 70% of Brits feel gardening makes them feel relaxed and contented. This health & wellness trend means increased sightings of pot plants including Aloe Vera, Spider plants, Lavender and herbs.


As for 2021, with 'clean living' still on the rise, these plants aren't going anywhere in a hurry!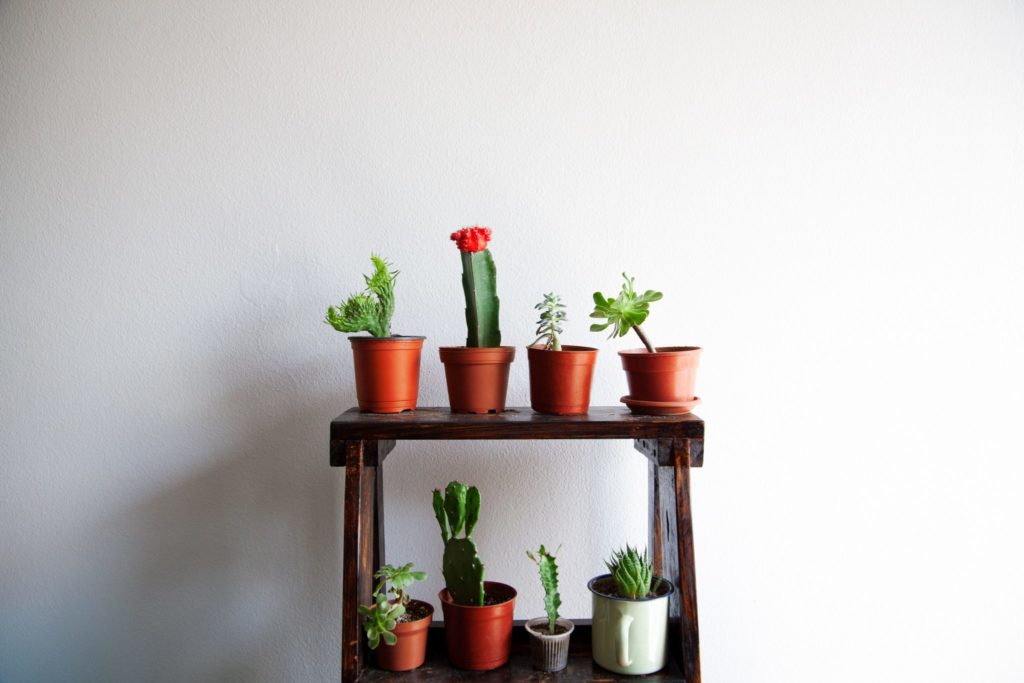 5 – Grow your own
And on that note, a great idea to boost your in-home 'Zen' is by growing your own produce. There is only one thing more satisfying than a successful flowerpot, and that's a successful vegetable patch! It seems even a lack of square meters is not stopping most Brits. According to Wyevale, sales of large fruit and veg varieties are up 59 per cent in the last two years. How are they doing it?


We reckon container plants, mini propagators, hanging fruit baskets and even up-cycled wooden pallets are the way forward!

In conclusion, we are loving how gardening is becoming more of a hobby than a chore, and that the general population are now more aware of the impact they can have on the environment. Sustainability is a hot topic right now, and we are endeavoring to improve our sustainability and reduce our carbon footprint. We have brainstormed many new gardening ideas, and looked at the types of products we use, why not join us?
Gardening Ideas for 2021
If all of us make more of an effort in 2021 to add more green to urban spaces, become more economical with home growing and get involved with saving the bees, we can see a positive impact on our environment – a subject which is on everyone's minds currently.


Everyone can make small steps, why not start with easy plants such as chillies or tomatoes? Or if you are looking for that internal balance, we recommend looking for aloe or other succulents for your windowsills. Other age-old ideas for reducing your impact on the environment is using peat-free products and non-plastic tubs as well as collecting water in water butts rather than using a garden hose or tap.