The Garden Design process
Garden Care Contracting is, in many ways, unique in being a complete horticultural company; serving its clients in South West London and Surrey for over 56 years. Incorporating design, landscape, tree surgery and garden maintenance departments; we are able to offer a complete garden service.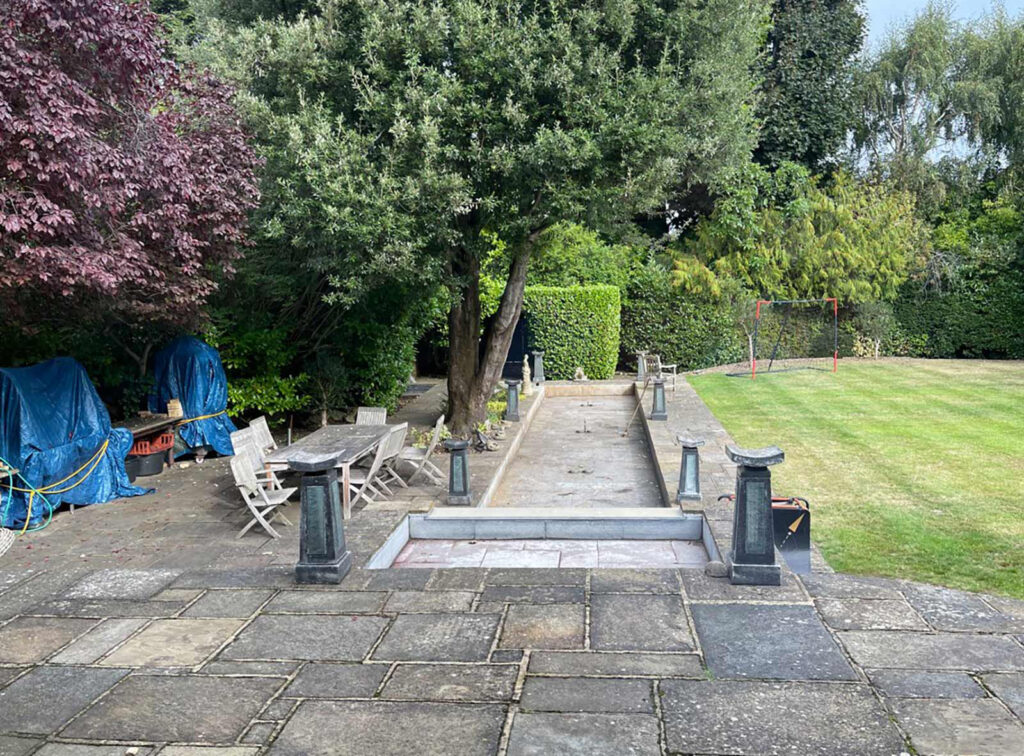 The team at Garden Care share decades of experience which culminates in the creation of some wonderful garden spaces, both large and small. Garden Care's design and construction team will help you get the very best from your garden.
Our fully qualified in-house Garden Designer can create the ideal plan for your garden and more! You can select from consultation and concept drawing, or a complete design and project management service that includes detailed planting schemes, with information on height, spread & aftercare.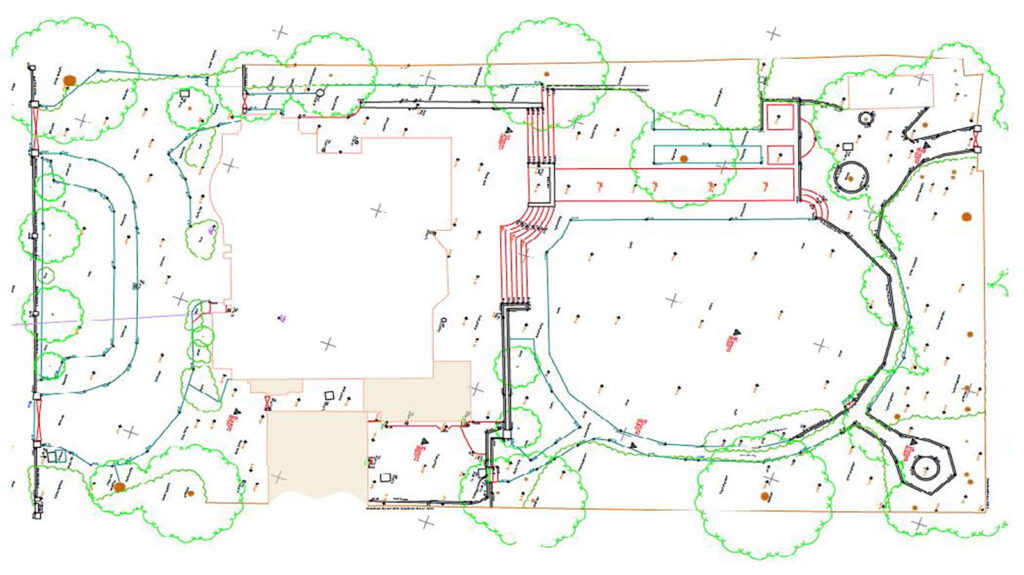 The advantages of Computer Aided Design (CAD) means no more guesswork. Exact measurements and an adaptive approach can create different options quickly without having to go back to the drawing board. 3D illustrations help your new garden come to life.
Each landscaping team is project managed by one of two highly experienced Senior Managers, both of whom have led teams to construct medal-winning gardens at both Chelsea and Hampton Court Flower Shows.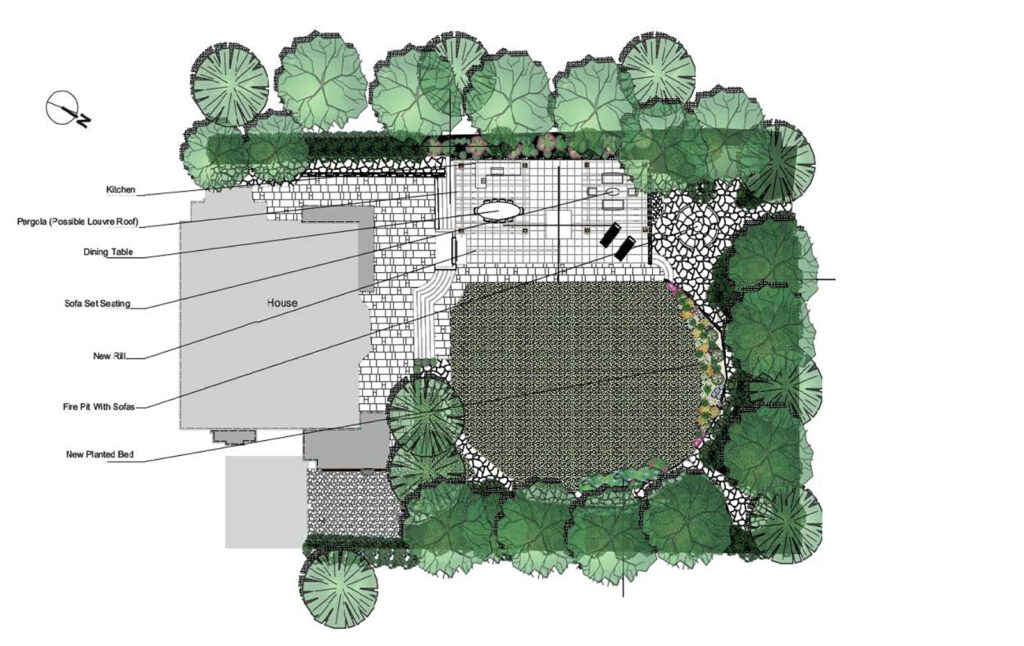 Should elements such as garden lighting, special features or irrigation systems be required, Garden Care will appoint and coordinate highly reputable contractors to carry out work that requires specialist qualifications, ensuring their successful integration into your new garden.
Design is important and extremely valuable as your vision or expectations for your new garden can be interpreted and created by a professional team who understand your needs and align them with your soil, site, aspect, aftercare needs and budget.
Home owners are increasingly aware of the importance and value associated with their outside space and the enjoyment that they bring. Having your garden properly planned and constructed to meet your expectations is the most complete way to get the very best from your garden.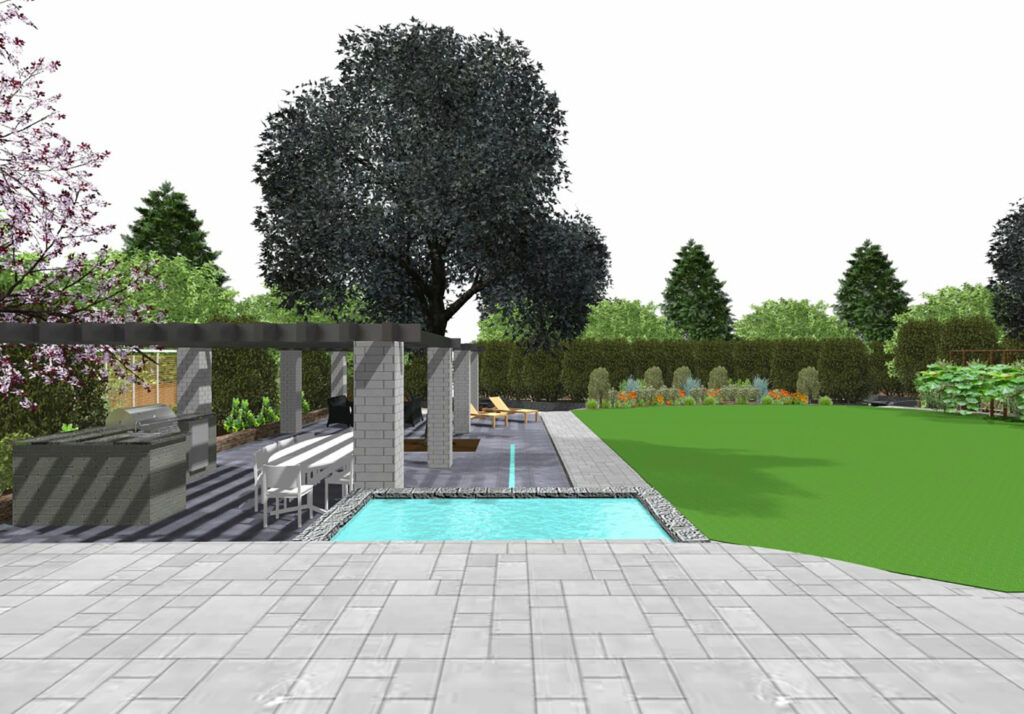 The Garden Design process: 

1. Topographical survey
2. Site visit – to record plants that are being kept 
3. First draft of plan – site visit to discuss 
4. Second final draft of plan
5. 3D render visuals
6. Planting plan
7. Estimate to carry out the works
Our garden design service is a creative process which can transform gardens of any size. If you would like to find out more, please don't hesitate to contact our friendly team today.